What's in – Gucci Dark Glamour
"a modern-day romanticism, a dramatic sensuality, a dark glamour, with subtle games of provocative intellect."
Dramatic sensuality… I find myself twisting along that tango. Wearing my heart out – in the sense of having a need to reinforce by my apparel the sentiments I ascertain within. Wanting to be remembered. Yes, I admit.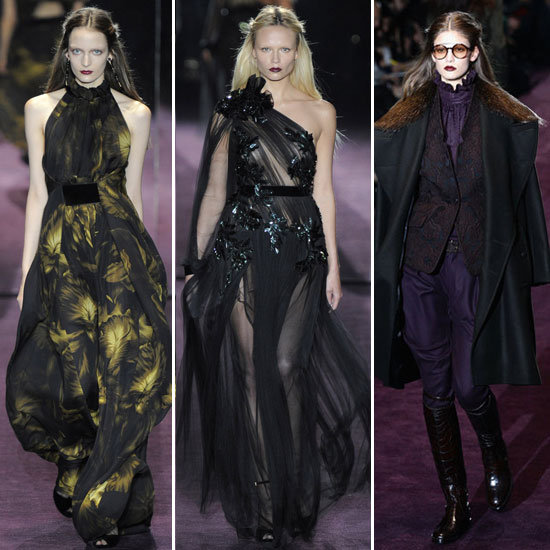 Why would desiring to be noticed be bad? If done in gentility. Via non-offensive manners. If we all could have healthy self-esteems, we would be generous with our compliments. We'd build each other up.
A part of me is an urban princess. I take full responsibility over the self-proclaimed role. I need feathers and pearls around me. Shimmer and sparkle. But I also thirst for true, non-artificial feelings and relationships. The two can hop hand in hand – glamour and deep, honest and trusting kindness. The key is a sensitive knowledge. Along with the right place of heart.